Cool Personal Checks

I have found a way for you tp get cool personal checks with pictures from our US National Parks right here! These checks are available exclusively through the reputable Bradford Exchange Check Company. I love how these checks cost less than what it typically costs you to buy your checks through your banking institution:)
I personally order my checks here. My favorite checks are the National Park checks :) I have no problem ordering my personal checks online through the Bradford Exchange. When it's time to order replacement checks, I often change out my design, but often come back to this National Parks set.

The majestic American Park checks will allow you and I to show our pride for our National Parks. The checks showcase four of the beautiful scenic National Parks. The checks have pictures from Yosemite National Park, The Grand Canyon, Yellowstone National Park and Glacier National Park.
Personal checks, business checks, side tear checks, address labels and checkbook covers are all available to you. Get your US National Park checks by clicking on the link below each of the pictures. All orders are secure.
When you place your personal checks order, your checks will be sent directly to you from The Bradford Check Exchange Company in about a week. There are two more pages of different checks for you to look at as well:) You may access those pages through the links toward the bottom of this page.
Check Out The Cool Personal Checks That Feature Our National Parks :)

Yosemite National Park


Yellowstone National Park


Grand Canyon National Park


Glacier National Park

America's National Parks Personal Checks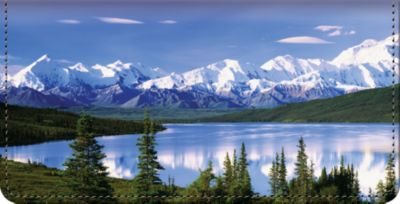 America's National Parks Checkbook Cover

America's National Parks Return Address Label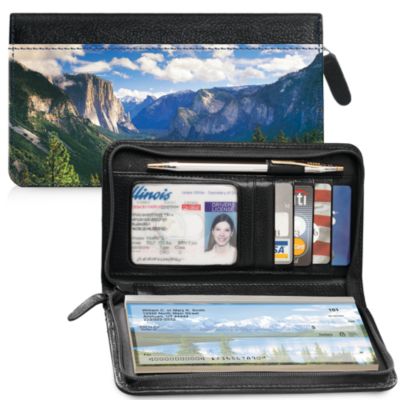 America's National Parks Wallet
Here Are More Great Choices For Checks (Page 2)


Here Are More Great Choices For Checks (Page 3)
Identity theft is on the rise. Learn how to protect yourself with a wallet that has a firewall around it. The firewall protects radio frequency identification (RDIF) from giving out your personal information. These wallets now fit checks, passports, credit cards, driver licenses, airline tickets and passports. I personally carry all of my credit cards in one of these wallets. These wallets keep your identity safe, they are easy to use and easy to carry. I highly recommend that you not leave home without one.
Learn About Protecting Your Identity With A RFID Wallet



Return From The Cool Personal Checks To The Yosemite Home Page